Crystalize Your Strategy.
It's time to overcome the overwhelm of too many project and deadlines, stop struggling to get everything done, and create a proven way to achieve real results.
Sometimes, it's just too much. I can help.
It's likely that you've been working pretty hard to hit some challenging goals in your business, and maybe you're falling short.
You might have hit a plateau and you're struggling to get over it, or worse you've hit a complete brick wall and you don't know what to do or where to go from here.
Sound familiar? I've seen it countless times in the businesses I've worked with for the past two decades.
That's why I created The Next Level Business Strategy Course. 
It gets you (and your business) unstuck. Fast. 
This course was designed specifically to solve the big glaring problems business owners face using the exact tools and tactics from my corporate consulting gigs, without having to pay five figures or more.
Imagine what your business would feel like if you didn't have to struggle, if you didn't have to do it alone anymore...
Get the course for only $995
What you're getting inside the Next Level Business Strategy Course: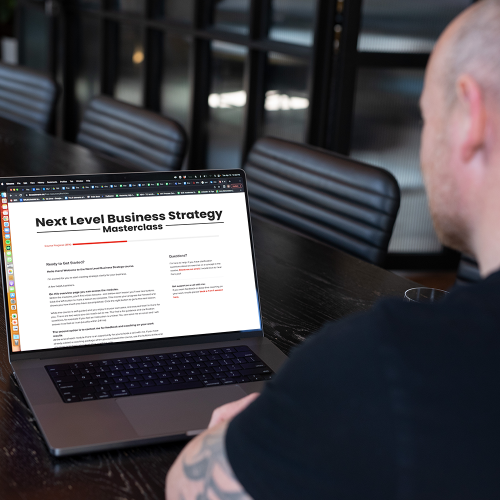 This isn't simply a "how-to", but a course where you create your new business strategy by following the easily laid out steps. I'll teach you the how, and you'll create your strategy in real-time. You see it come together as you progress through the modules.
There isn't another course on the market right now that we know of (and we did our research…) that covers in detail and with proven methods what Next Level Business Strategy does. You will benefit from my vast experience in strategy consulting, training design, and entrepreneurship.
This course is 100% step-by-step and nothing is left out. You'll get a complete A-Z blueprint on how to build a strategy based on your goals and vision for the future of your business. Everything you need to create it and put it into action. NOW.  
Module 1: Building the Foundation
Includes 4 Video Lessons and 4 Worksheets on Purpose, Impact, and Mission.
In this course you're going to figure out what matters to you in the long run. What your business is designed to do and where your priorities are. If you feel like you already know, you might be surprised: use this opportunity to explore new perspectives that will help you along the way.
We'll cover:
Module 2: Drafting your Vision
Includes 6 Video Lessons and 4 Worksheets to create your new Vision statement.
Without a vision you keep just plodding along the same way you always have. Doing things that you've always done, and hoping that magically those things are going to be different this time around. 
In this module you'll discover:
Module 3: Identifying your KPIs
Includes 6 Video Lessons and Strategic KPI worksheets.
A strategy must be measurable.
That's where criteria come into play, we call them KPIs – key performance indicators. Let's make your vision measurable.
How this helps:
Module 4: Drafting Workstreams
Includes 4 Video Lessons and 2 Worksheets to assess your existing and new projects for strategic fit.
Now that we have our vision and KPIs in place – you may be tempted to throw a bunch of projects at the wall and get moving. And nobody would blame you! After all, you have everything you need… right?
Almost.
What we'll cover:
Module 5: Activating Workstreams
Includes 6 Video Lessons and 3 worksheets to select, finalize, and activate strategic workstreams.
We now pull everything from the previous modules together, and organize your ideas into a solid package that gets you to your goals. Y
ou'll feel confident and excited as we move one step closer to implementing your new strategy.
This module covers:
Module 6: Adding the Details
Includes 4 Video Lessons and a workstream manual, plus 5 templates to fill your workstreams with life.
In this module, w
e add a whole new level of detail and remove the last bits of uncertainty. This will move your strategy into action.
I will show you how to fully understand, embrace, and hone in on the workstreams you identified.
In this module:
Module 7: Putting Strategy into Action
Includes 3 Video Lessons, 5 additional resources, and a strategy coaching call with Alex.
Your foundational work of creating clarity is complete, you're onto the next challenge: sticking with the plan. For many, this is harder than you might think. Get excited about what's to come for you… because now, you're intentional about the growth you'll achieve.
In this module you will learn about:
Getting started with your next level strategy is easy.
And it's only $995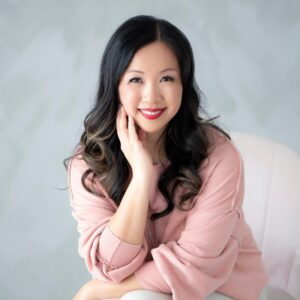 I had an amazing opportunity to work with Alex and it helped me gain clarity and tangible action steps on my business goals and vision for the next 1-2 years. 
I see my business in a different way and now feel very motivated and aligned to the direction that I'll be taking it, I can foresee happiness, joy, and prosperity ahead! 
I recommend any business looking for clarity, growth, or a push to work with Alex, it was a great experience with honest and open conversations. Thank you!
~Nathalie Amlani MBA, PMP Personal Brand Strategist & Photographer
I've been struggling with hitting my business goals for the past few years and feeling overwhelmed at just the sheer amount of projects I felt compelled to create or complete. 
Alex suggested that his Next Level Business Strategycourse would be helpful and of course I also made sure to grab the one on one coaching with him so I could do this right. 
The course videos made it feel all doable and the worksheets Alex shares are super helpful. I was able to get clarity on my vision for the business, put projects into more reasonable buckets and create a timeline that didn't feel so pressure driven and heavy. 
Since taking the course I've been able to hit 2 of my 5 goals for this year and I'm track to complete the other 3. What a difference over last year. 
~ Jennie Wright – Strategist & List Build Expert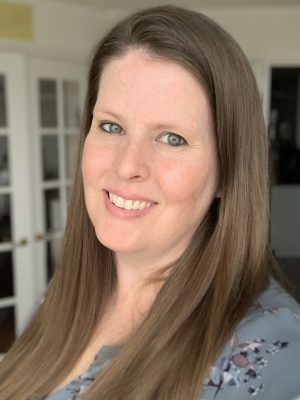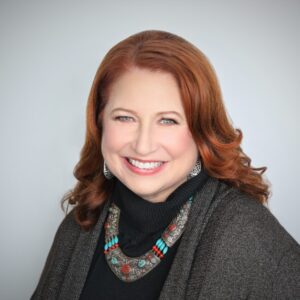 Working with Alex was a game-changer for our business and for me personally. 
While I still have to deal with some immediate challenges, I now have so much more optimism for the future. 
Being able to extract myself from working in the business for just one day to work on the business, made me realize that the vision I had when I started out can actually be a reality.
~ Cathy Holler President & CEO at Momenti Travel
Start the course for only $995
This course was designed specifically to solve the big glaring problems businesses and owners face using the exact tools and tactics from my corporate consulting gigs, without having to pay five figures or more.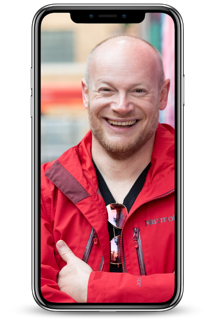 How long can I access the material, once I have purchased the course? 
You have full access for the lifetime of the course. You can return to the materials and videos for inspiration and use them again for a new strategy cycle in the future. Successful businesses repeat this process latest every other year. And you can do it at no extra cost!
---
How long does it take to go through the course?
The duration to complete the course depends on how much time you are willing to invest into your success. I suggest you don't binge watch this masterclass. Instead, pace yourself and take the necessary time to contemplate your answers for each module. A proper amount of time would be 2 to 3 hours a week over a period of 3 to 4 weeks.
---
Do I need an MBA or a business degree to join the course?  
No. You don't need any prior knowledge about business strategy to make the most of this course. I use normal language and introduce terms before I use them. In fact, this course is probably more valuable for you than an overpriced strategy course at a business school. This course in unique in its approach to getting you results faster and easier than others on the market.
---
What's included in the course? 
The course is fully video-based. The videos are connected to specific steps in your workbook. The workbook is full of coaching questions, step by step guides, worksheets, and resources. As you go through the videos, you complete each step in the workbook at your own pace. Following the process, at the end of the course you hold your very own business strategy in your hands. Please note that you can contact me at any point during the course for clarification questions. Whenever you feel you need it, you can book 1-on-1 strategy coaching calls with me, for personal support, feedback, and advice.
---
Who is the Next Level Strategy Masterclass for?
The course is designed for business owners and entrepreneurs who want concise strategy knowledge, and use it to shape the successful future of their business. It's not for people that are looking for tactical advice on a specific technique. The course does NOT answer questions like "How do I create a sales funnel".
Getting started with your next level strategy is easy.
And it's only $995